Best Viking games. The Viking era is one of the most popular historical topics. We have seen it in movies, documentaries, and even video games. The Vikings have a vast culture that has influenced many things, including religion and language. But most importantly, we get to see their mighty ships and hear their battle cry every time they go out on a raid.
The Viking culture has been explored in many ways over the years. They are the strongest representation of the ancient Scandinavians who used to live by the sea. Their way of life inspired many myths and stories that have become part of our modern world today. Games have also embraced the Viking culture as well as other historical themes like the Roman Empire or Egyptian Pharaohs, for example. In this article, we will take a look at some of the best Viking games you can play right now!
Best Viking Games
Here's our list of the 10 Best Viking Games You Can Play Right Now 
1. Assassin's Creed Valhalla (2020)
Developer: Ubisoft Montreal
Platform: PS5, PS4, Xbox Series X, and Series S, Xbox One, Stadia, Microsoft Windows
One of the best Viking games available is Valhalla, the most recent entry in the Assassin's Creed franchise. The game featured a sizable open world, many Viking cultures, and much more. Valhalla is structured around several main story arcs and a large number of additional side quests. The player assumes the role of a Viking raider, Eivor Varinsdottir, as they lead fellow Vikings in a battle against the Anglo-Saxon kingdoms. This game allows players to choose to play as either a male or female version of Eivor, or they can let the game switch between the two at crucial points in the story.
The game also allows players to customize Eivor's hair, beard, clothing, tattoos, armor, and war paints. Any Viking enthusiast will enjoy the range of weaponry available in Assassin's Creed Valhalla, which includes greatswords and flails. One of the interesting things about this game is the upgraded combat system that allows the dual-wielding of almost all kinds of weapons, including shields. The player also gets a companion (a raven called Sýnin) that helps inspect the surroundings and other areas from a distance before the player engages in battle.
2. For Honor (2017)
Developer: Ubisoft Montreal
Platforms: PS4, Xbox One, Microsoft Windows
For Honor is the best option if you're looking for one of the most intense Viking games available to download. This fighting video game is set in a fantasy medieval world. For Honor features five different factions, such as the Knights, Vikings, Samurai, Ancient Chinese, and the last faction, Outlander, which was added this year. Players can play as a character from any of these factions and engage in brutal combat with other teams to win.
Each character in the game is unique and has their own set of weapons, skills, and fighting styles. Players fight against their foes with their class-specific melee weapons. Players can get feats, which provide extra benefits, by carrying out specific acts, such as killing many enemies in a row. These bonuses give players the ability to increase their strength and points, call an arrow barrage or catapult attack, or heal themselves. In the majority of missions, players are joined by a large number of AI minions. They are not a serious threat because they are considerably weaker than the player's character.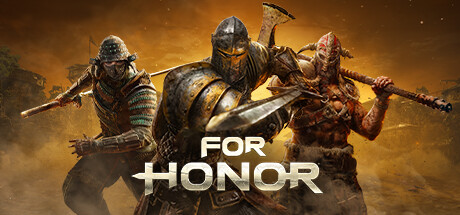 Developer:
Ubisoft Montreal, Ubisoft Quebec, Ubisoft Toronto, Blue Byte
3. Northgard (2017)
Developer: Shiro Games
Platforms: Nintendo Switch, Android, PS4, Xbox One, Microsoft Windows, Linux
Northgard is an RTS strategy based on Norse mythology in which you play as a Viking chieftain on a mission to take control of a mysterious newfound landmass. After years of tireless searching, the brave Vikings discovered Northgard, a new land full of mystery, danger, and wealth. The bravest Northmen have set sail to explore and conquer these unknown lands, bringing honor to their clan and leaving their mark on history through conquest, trade, or devotion to the gods.
That is if they can make friends with or defeat the giants, endure the coldest winters ever seen in the North and escape the dire wolves and undead warriors roaming the country. With its procedurally generated maps and quirky characters, Northgard will keep players on their toes as they plan every move.
4. God of War (2018)
Developer: Santa Monica Studio
Platforms: PS4, Microsoft Windows
The God of War is a series that has been around for many years and has received much praise. The newest installment in the series, God of War (2018), brings players back to Kratos's origins in the mythology and lore of the Norse gods. This game takes the player through puzzles, boss fights, and exploration.
In this new installment, you play as Kratos and his son Atreus on their journey to spread Faye's ashes across the nine realms. You must fight your way through dangerous mythical beings and creatures such as dwarves, giants, dragons, draugrs, wulvers, dark elves, and more. If you enjoy playing hack-and-slash style games with some RPG elements mixed in, then this is one not to miss!
Developer:
Santa Monica Studio
5. Vikings: Wolves of Midgard (2017)
Developer: Games Farm
Platforms: PS4, Xbox One, Microsoft Windows, Linux, 
Vikings: Wolves of Midgard is an action role-playing game developed by Games Farm. The game takes place in a fantasy setting based on Norse mythology. Similar to Diablo, players create their characters and customize their appearance, gender, and characteristics. In addition to the main storyline, the game's open world features several side missions, in which players can explore snowy valleys, Viking cities, ice caverns, ancient tombs, and many other locations.
This is a great game for all Vikings fans, and the best thing about it is that there are different difficulties to choose from. For example, you can go through the game in easy mode or you could choose a challenge and try to complete it with every difficulty mode. You also have lots of weapons to choose from, so your adventures will be unique every time. If you are looking for an immersive experience as well as a great story, then this game is perfect for you!
6. Hellblade: Senua's Sacrifice (2017)
Developer: Ninja Theory
Platforms: PS4, Xbox One, Xbox Series X/S, Nintendo Switch, Xbox Cloud Gaming, Microsoft Windows
Hellblade: Senua's Sacrifice is an action-adventure game developed by Ninja Theory. The action-adventure game is set in a dark fantasy world based on Norse mythology and Celtic culture. This game is about Senua, a Pict warrior who has to venture into Helheim to save her lover, Dillon, from the goddess Hela.
What makes this game so unique is that the main character suffers from psychosis, which affects how players experience and explore the world. As you fight a psychosis condition, you'll traverse strange environments while fighting monsters, solving puzzles, and learning various secrets. I'd say that Hellblade: Senua's Sacrifice is one of the best Viking games available and it deserves a spot on this list.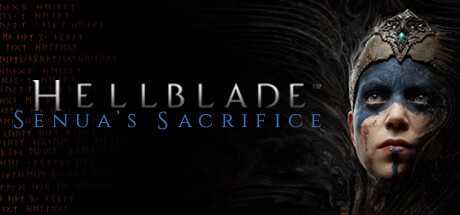 7. Total War Saga: Thrones of Britannia (2018)
Developer: Creative Assembly
Platforms: Microsoft Windows, Linux, macOS
Total War Saga: Thrones of Britannia is a strategy video game set in the year 878 AD when many of the separate factions of what we now know as Britain were coming together under one king. That king was Alfred the Great. Players will have to use diplomacy and warfare to strengthen their kingdom and gain control over other factions.
Also, players take control of several factions, such as the Anglo-Saxons, British clans, and Vikings, and engage in battle with one another to become the new king. Players in the game control various military units and move them across the map. They can also raise money for new projects and research, appoint and manage new characters for their cause, and negotiate with rival factions.
Developer:
CREATIVE ASSEMBLY, Feral Interactive (Mac), Feral Interactive (Linux)
8. Elder Scrolls V: Skyrim (2011)
Developer: Bethesda Game Studios
Platform: Microsoft Windows, PS3, Xbox 360, PS4, Xbox One, Nintendo Switch, PS5, Xbox Series X/S
The Elder Scrolls V: Skyrim is a massive, open-world RPG that never gets old and is the fifth main installment in the Elder Scrolls series. The game's main story focuses on the player's character, the Dragonborn, on their mission to defeat Alduin the World-Eater, a dragon who is foretold to destroy the universe. The player progresses through the game by completing quests and improving their character's powers. The game's open world allows players to explore any location in the game world at any time and to skip or postpone the main storyline indefinitely.
There are so many things to do and ways to spend your time in Skyrim; it's the type of game that you could play for years and still find something new. It's also one of the only games on this list that can be played in VR, which I strongly recommend! This game was released for Windows, PlayStation 4, and Xbox One in October 2016. With all of these amazing features, it should come as no surprise that Skyrim has won numerous awards throughout its lifetime, including Game of the Year from numerous publications and developers. The Elder Scrolls V: Skyrim does live up to its hype.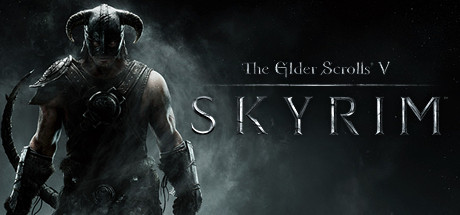 Developer:
Bethesda Game Studios
9. Kingdom Come: Deliverance (2018)
Developer: Warhorse Studios
Platforms: PS4, Xbox One, Nintendo Switch, Microsoft Windows
One recent game that deserves a mention is Kingdom Come: Deliverance. Developed by Warhorse Studios and published by Deep Silver, this is an action role-playing game that is played from a first-person perspective in an open-world setting. With its classless role-playing system, the player can customize their skills to play characters such as thieves, warriors, bards, or hybrids of these.
To stay healthy, the player must sleep and eat. Clothing and gear need to be maintained as they age. Long-and short-range weapons are used in the game's fighting, which is built on a physics system that uses inverse kinematics to predict how each player will respond based on the speed and weight of an attack.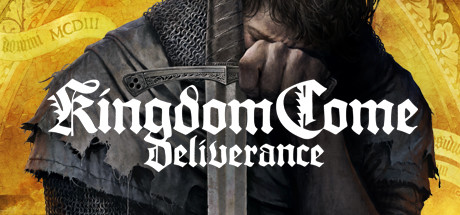 Developer:
Warhorse Studios
10. Jotun (2015)
Developer: Thunder Lotus Games
Platforms: Nintendo Switch, PS4, Xbox One
Jotun's story follows Thora, a recently deceased Viking woman. She died in infamy and now must traverse the realms, defeating the gigantic nature elementals known as Jotunn. Once she defeats them, this will impress the gods, and Thora will be allowed to enter Valhalla.
The game uses a hand-drawn, frame-by-frame art style. Aside from the boss fights, the game's focus is on puzzle-solving and exploration, with a few monsters to fight against. Exploration often entails moving through different levels, facing off against some giants, and solving various puzzles. Axe swings are frequently used in puzzles to interact with objects. Each level contains a God Shrine where Thora can access and enhance God's powers, as well as a rune that must be collected to continue the story.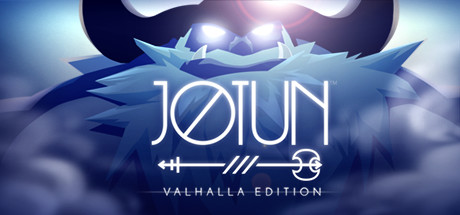 Developer:
Thunder Lotus Games
Related Articles